In the new FIFA Live ranking on Monday morning, Algeria and Egypt surpassed Tunisia (32nd) to 29th and 30th places in the world, taking advantage of both their wins (2-0),  against respectively in Mozambique Sierra Leone.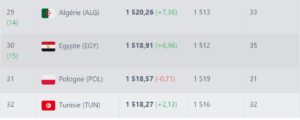 While waiting for their 2nd qualifying match tomorrow in Malawi, the Carthage Eagles are classified 5th (1518.27 points) at the continental level behind Morocco (14th, -1), Senegal (20th), Algeria (29th, + 4) and Egypt (30th, +5).
On the podium, the Blues are the new world leaders, taking advantage of the slip of the Argentinian world champions, beaten at home by Uruguay (2-0). In 3rd and 4th places, we find England and Belgium who are ahead of Brazil (5th), defeated by Colombia
.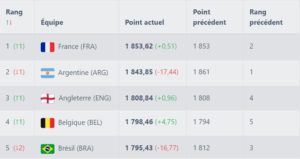 What's happening in Tunisia?
Subscribe to our Youtube channel for updates.